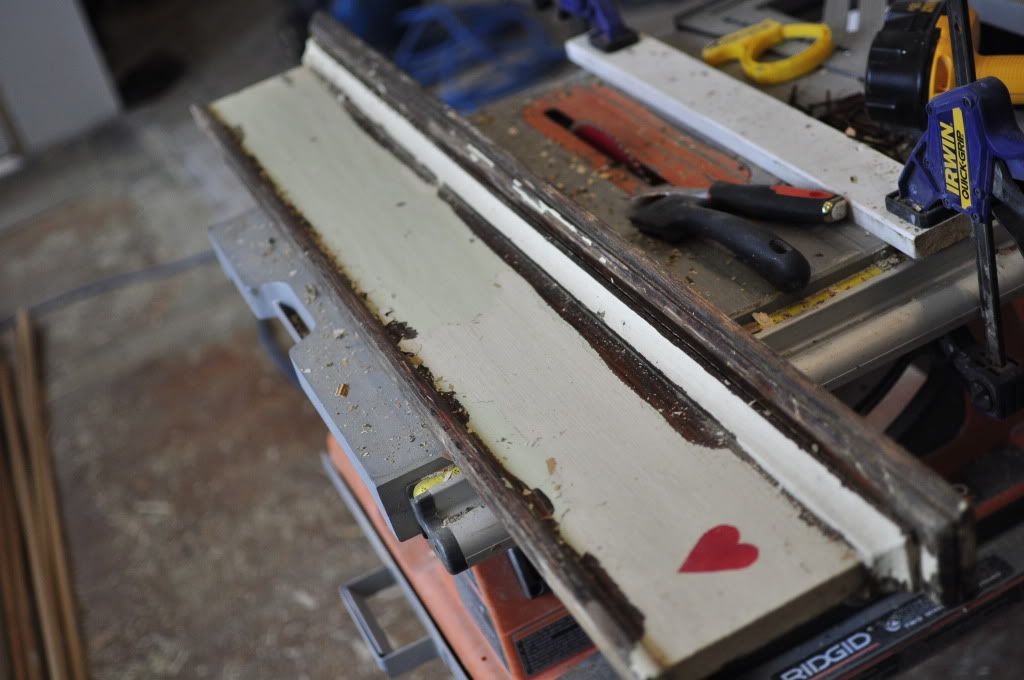 So, I figure since I have some extra trim pieces,
complete with cheesy stenciled hearts, I'll just make her one.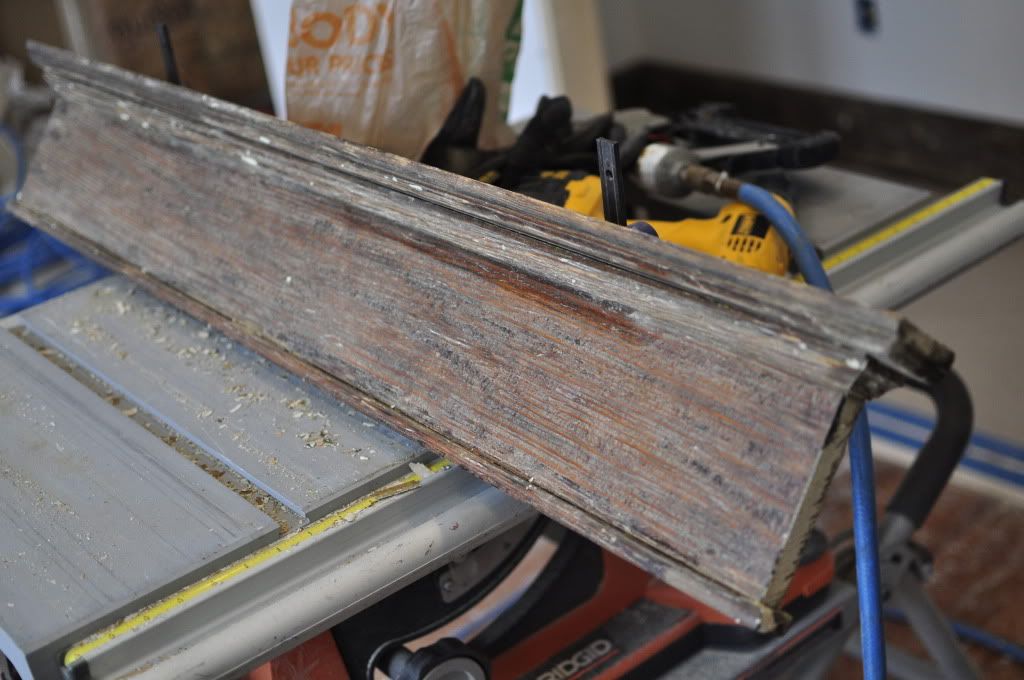 So I scraped off all the old paint,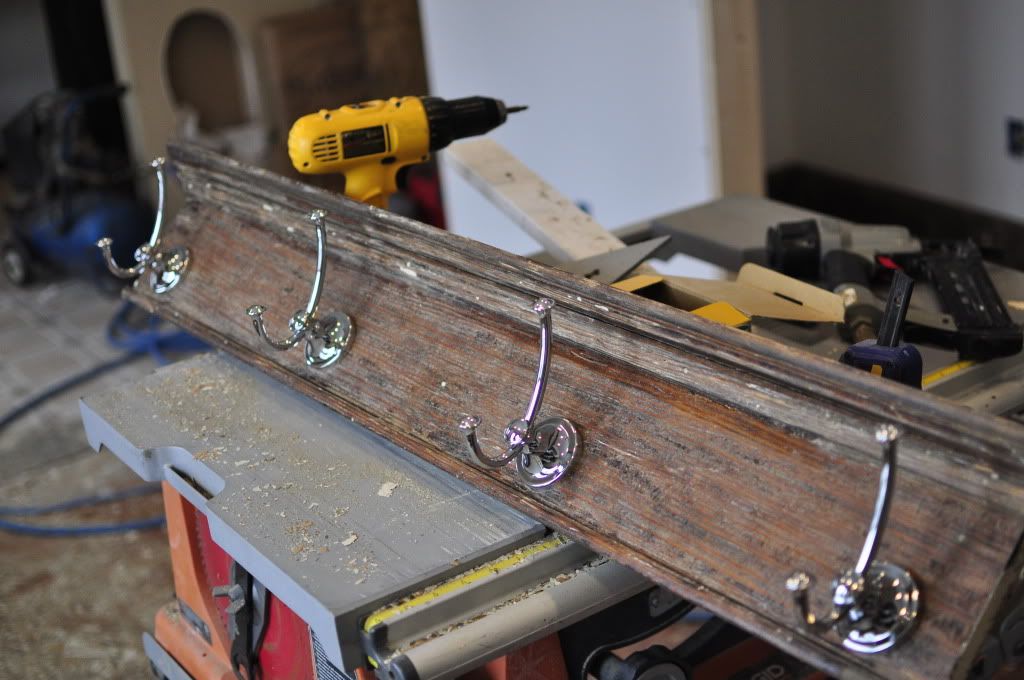 found the most expensive freakin' hooks in town,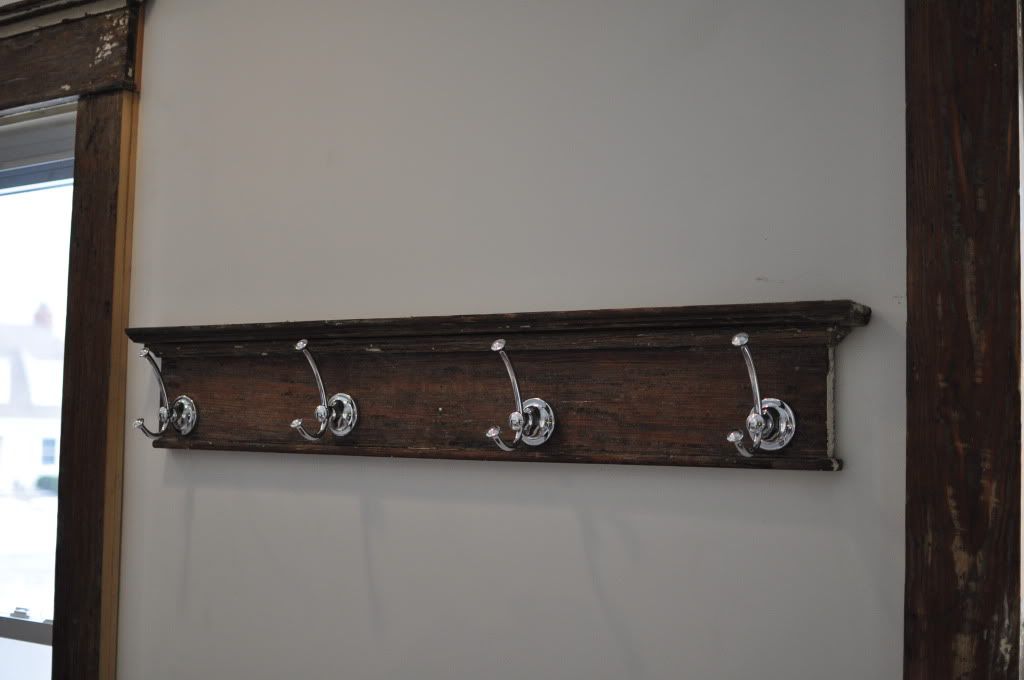 and presto!!!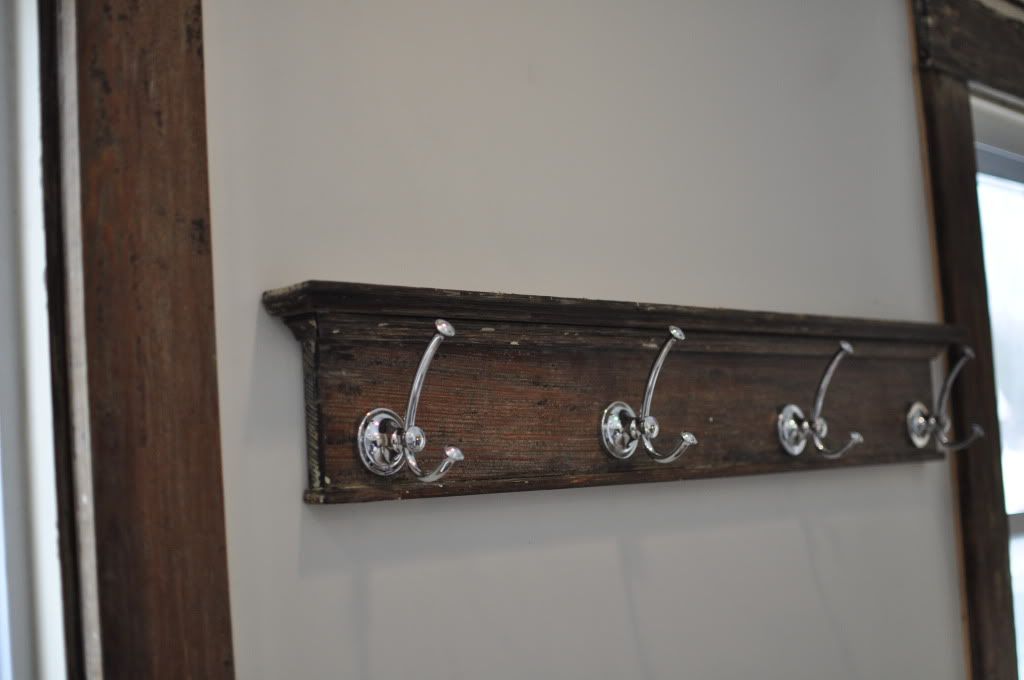 Instant coat rack that looks like it actually belongs there.
P.S. Have I mentioned lately how tired I am of playing carpenter?!?